Read our amazing reviews!
"Emma managed to build a great bed frame that is very beautiful but at the same time, it can support your mattress and it's very practical. It's a great package that comes with excellent service and support."
Best Mattress UK, 2021
Read our amazing reviews!
"After switching to this frame it felt like I had a brand new mattress. I almost couldn't believe what an impact the frame alone had made - it felt like I was sleeping in a fancy hotel."
House Beautiful, 2021
Read our amazing reviews!
"If you are on the hunt for a bed that looks classy, yet minimalistic, that comes with minimum hassle, then this could be the bed for you."
The Mattress Guide, 2021
The Emma Original Bed
Waking up refreshed never goes out of style:
Sweet dreams - and brighter days - are made with the Emma Original Bed. Its sturdy, solid wood construction, timeless design and minimalist style fits beautifully into any home. But behind those clean lines and good looks, it's how our innovative bed frame evenly supports your body and keeps the air flowing that ensures a great night's sleep. So you wake up refreshed and raring to go! Trust us, we know what we are doing when it comes to sleep.
Bed Benefits
All bases covered: Stylish features. Premium fabrics. Easy assembly.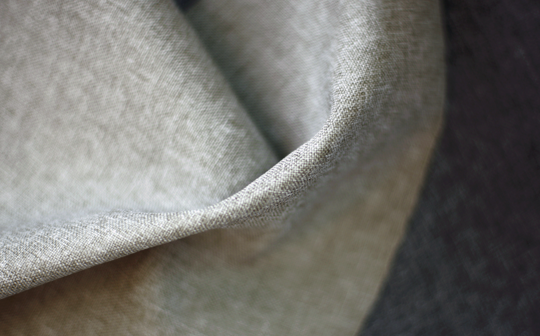 Best Materials
Premium Fabrics
Our fabrics are pleasant and at the same time very resistant, giving your sleeping experience both maximum comfort and an elegant design. Practical handling and durability are important to us. That is why all our beds are certified with class 1 of the OEKO-Tex® 100 and thus meet the highest quality standards.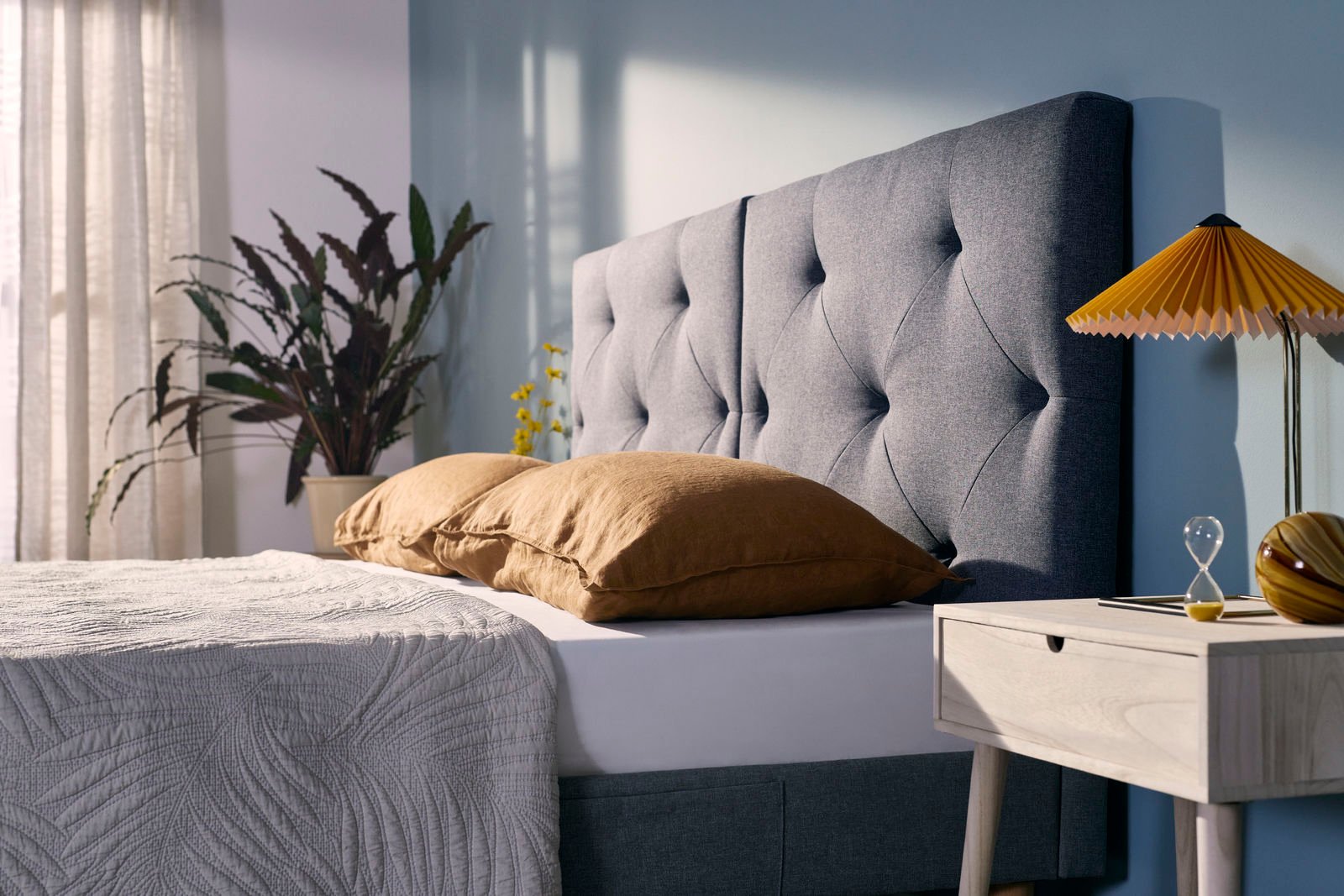 Design classic
Fits the modern aesthetic like a dream
If clean lines and rounded, padded edges are your idea of bed heaven, you'll love Emma's minimalist design. Premium fabrics, luxurious upholstering and a tufted headboard complete the look of this timeless classic. Make it personal by picking from a couple of restful colour combinations to fit your bedroom style.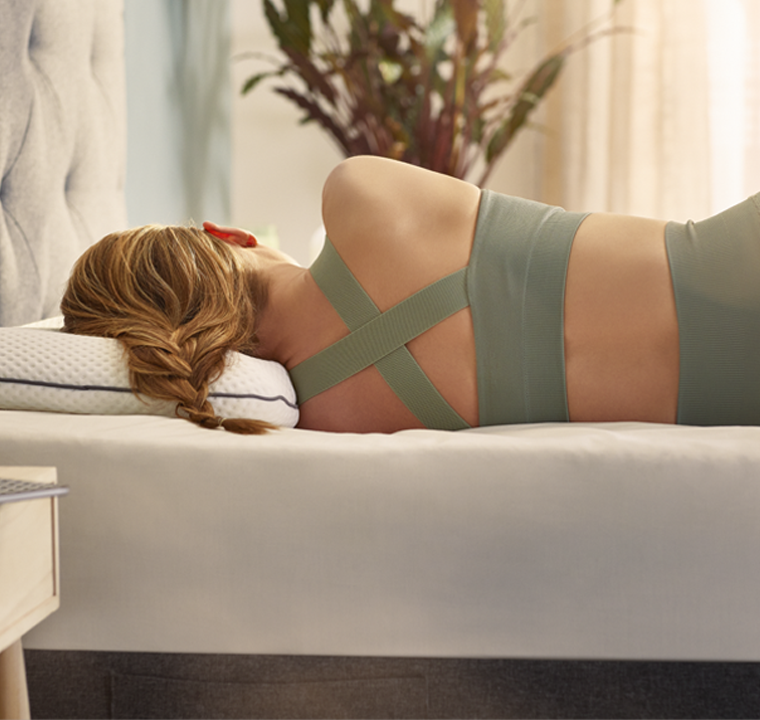 Optimum comfort
Relaxed from head to toe
Our sleep experts certainly know a thing or two about designing the perfect bed. It starts with an ergonomic, sturdy wood base that stands up to the test of time, partners, kids... Then there's the sumptuously padded headboard and integrated slatted frame to evenly distribute the pressure and provide the correct support, while keeping the air flowing freely. And for maximum comfort, add one of our award-winning Emma mattresses – total bliss all round.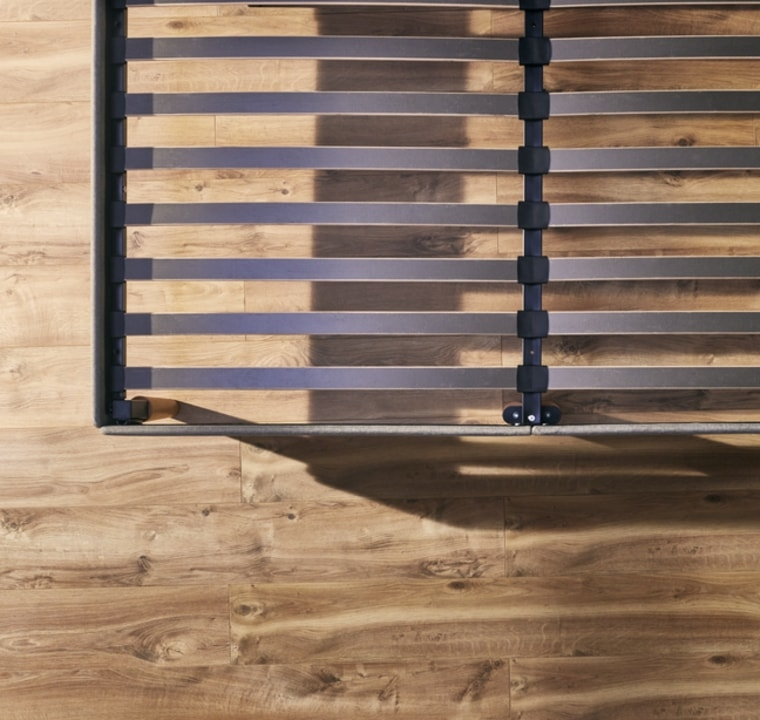 Simply easier
Don't rush. Sleep on it for 200 nights.
We'll deliver free (no contact) straight to your door, with everything in three boxes. Thanks to click and lock technology, assembly couldn't be simpler – or quicker. The bed's compact design fits neatly into even a small room, while still offering loads of underneath storage space. And with our 10-year guarantee and 200-night trial period, you can rest easy about your purchase.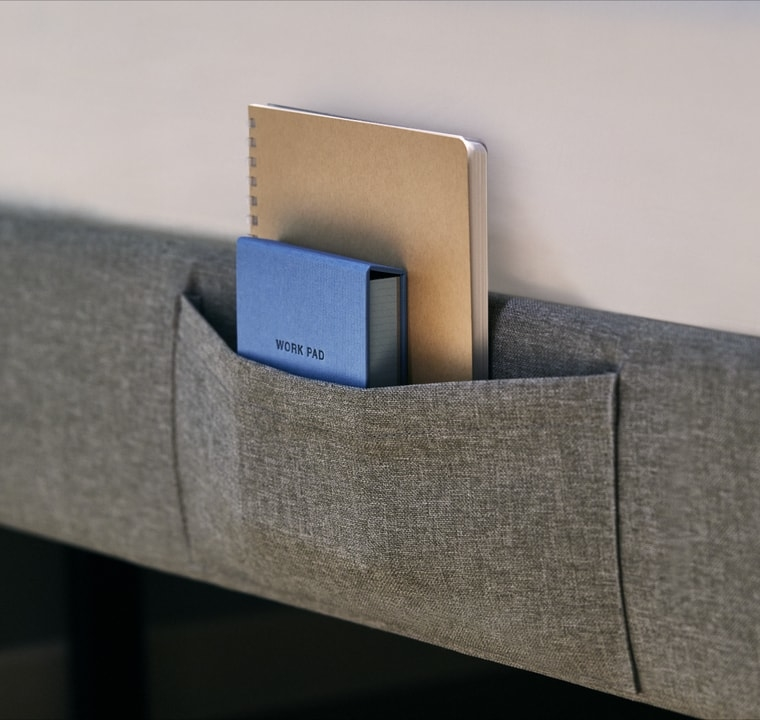 Sleep better
Trust us, we're sleep experts
It might not be rocket science (technically speaking), but science does back that a good night's sleep leads to a more energised, 'ready-to-face-the-world' day. Combine the Emma Original Bed with one of our award-winning mattresses designed by sleep experts and you have the ultimate dream team.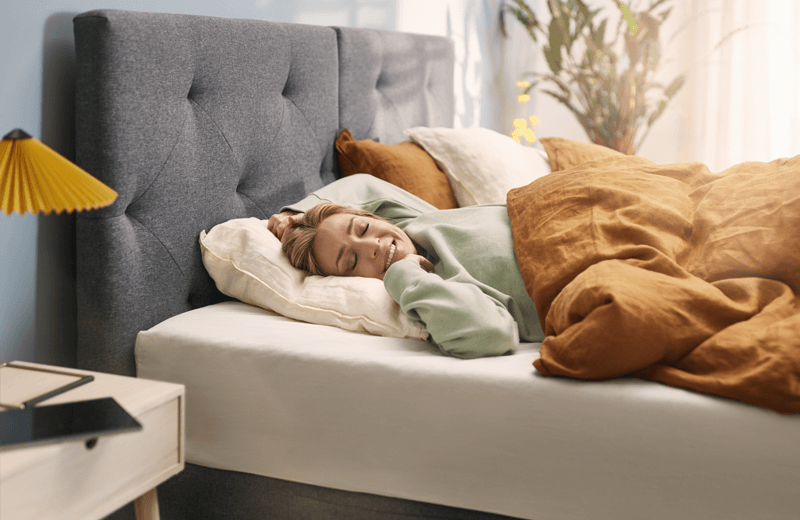 Our promise to you
Relax. It's Emma.
Easy assembly

Our Emma Original bed will go with you through thick and thin apartment doors thanks to the simple and quick assembly system. Owning a bed has never been easier!

The bed arrives in three boxes with a step-by-step instruction booklet included, so you'll know exactly what goes where. Ask a friend to help and it should take roughly 30-40 minutes to assemble.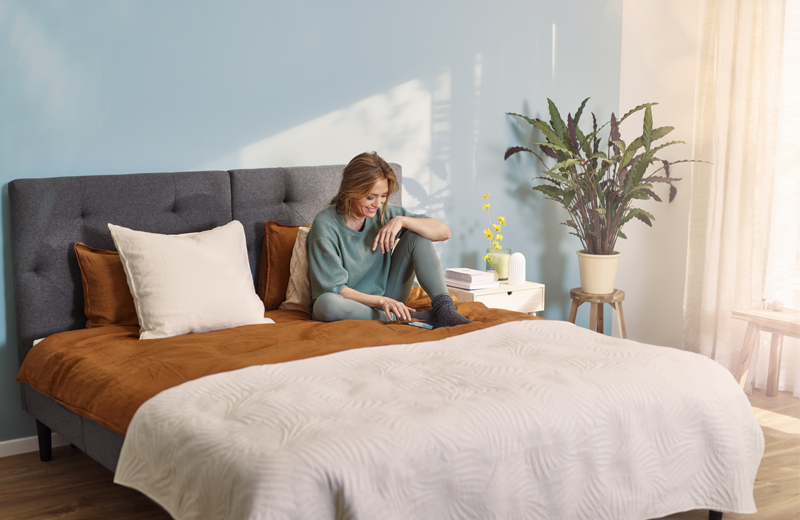 Our service promise to you
Take the stress out of it
200 Night trial

We are happy to give you 200 nights to test your new Emma Original bed in your own home. This way you can get to know your new bed without any worries and convince yourself of its quality.

10 Year Warranty

A bed accompanies you for a long time, which is why we give you a 10-year manufacturer warranty on your Emma Original bed.

Free delivery

We work with DPD, UPS and Rhenus to ship your Emma products straight from our warehouse to your front door, of course free of charge!